Travelling with a baby - Your Newborn Navigator's Guide to World Adventure!
Let's face it, when you're juggling sleepless nights, mysterious baby cries, and a newfound appreciation for caffeine, jet-setting might not be at the top of your to-do list.
But hold onto your dummies, because traveling with a tiny human is not only doable, it's therapeutic! Rumour has it that the chaos and charm of travel can work wonders for a new mum's sanity.
So, whether you're embarking on a quick visit to the relatives or planning an epic adventure, we've got some tips to ensure your journey goes smoothly.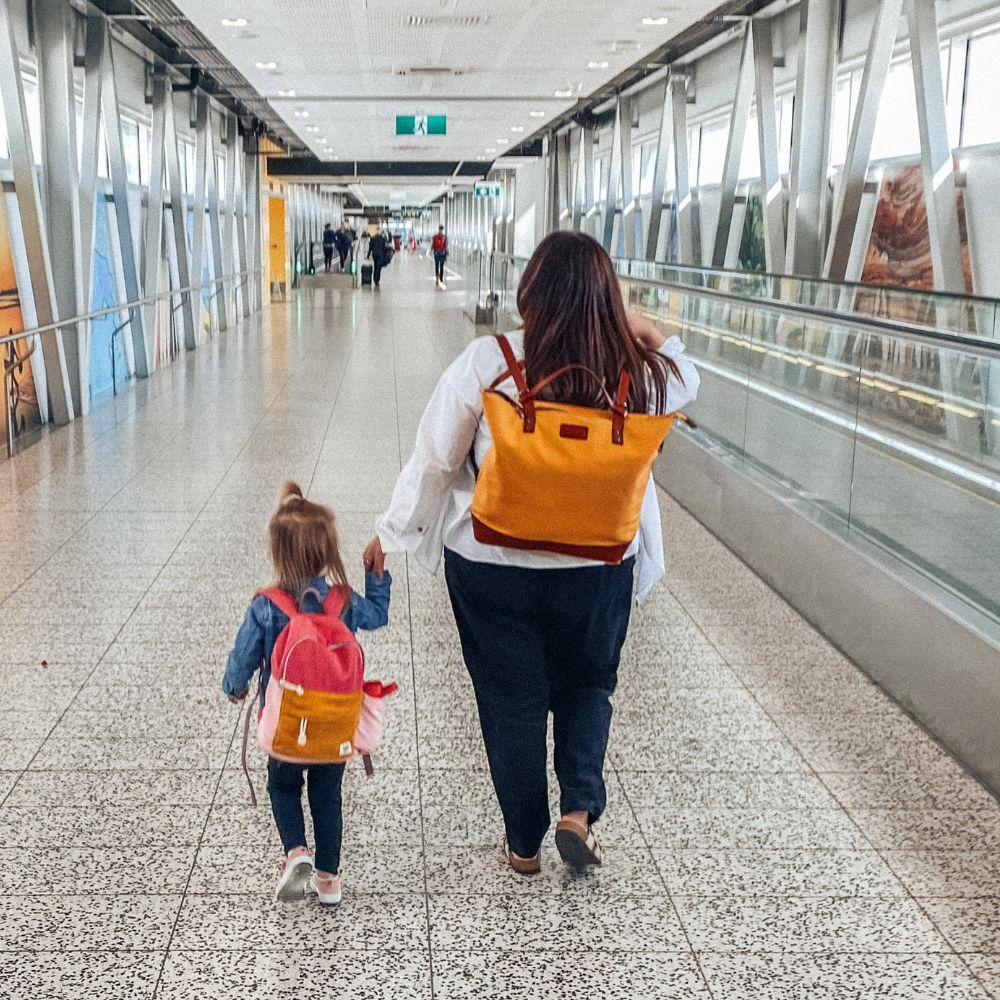 Nappy Bag / Travel Day Bag Must Haves-
Don't let your nappy bag cramp your travel style—choose our awesome Luxe Arch bag for your globe-trotting escapades! It's more than just a bag; it's your VIP pass to airport ease and holiday adventures, all wrapped up in one chic package.
Here's why you should make the Luxe Arch your travel BFF:
🎒 Easily switch to backpack mode at the airport—because you will need extra hands when you're conquering check-in queues.
🔒 Zip it up tight to outsmart those opportunistic thieves—we've got your back!
🌟 An external zip pocket that's perfect for your passports
👜 Spacious enough to carry all your baby's must-haves and more.
Oh, and did we mention it's unisex? That's right, share the load with dad in style! Don't settle for ordinary; elevate your travel game with the Luxe Arch bag. Your jet-setting adventure awaits!
SHOP NAPPY BAG BACKPACKS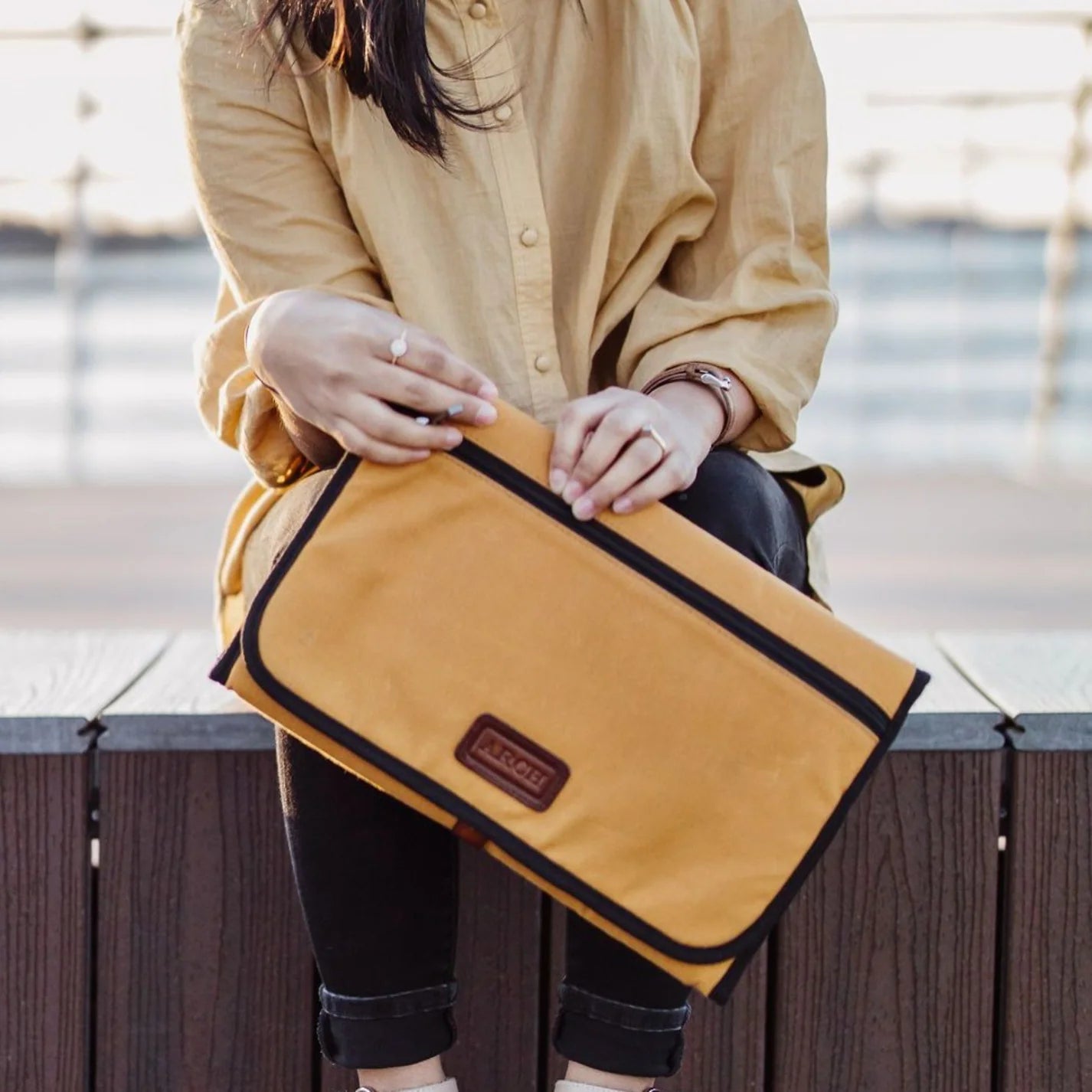 Up Your In-Flight Nappy Change Game
Picture this: You're cruising at 30,000 feet, and your little one decides it's time for a nappy drama. Panic? Nah, not when you're a savvy traveler with our nifty nappy clutch!
It is your chic ready-to-go nappy changing kit, so that when the time comes you can keep your cool at cruising altitude.
Check out this recent
comment from one of our customers:
"Love my nappy clutch.
Being able to just take the necessities into a bathroom was great when I was
travelling on a plane with toddler and baby. Not to mention, it looks super cool. You would never guess it's full of nappies and wipes." @cruznmaleau
SHOP NAPPY CLUTCH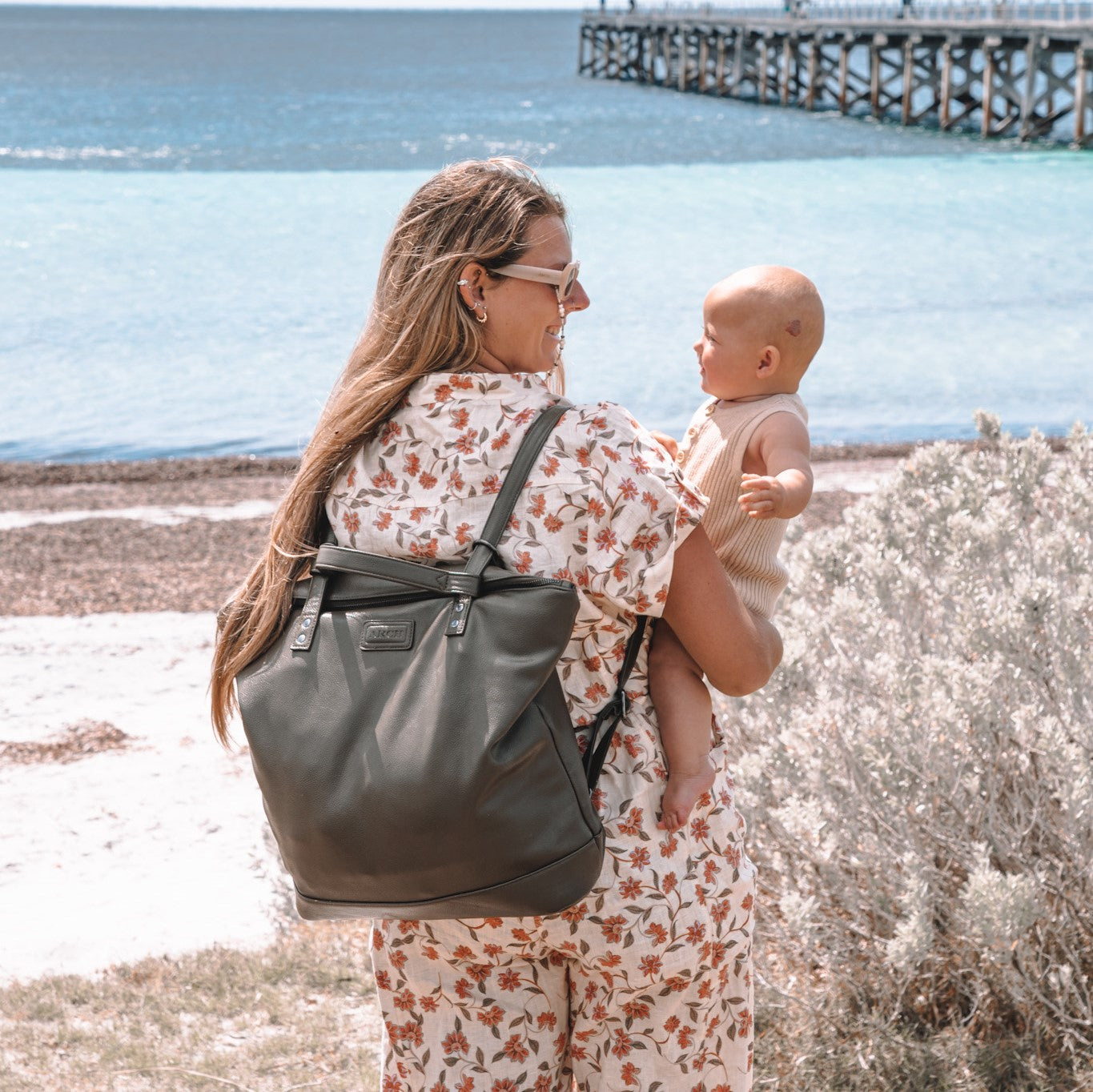 Minimalist Magic: Packing Light, Baby-Style!
It's time to think like a minimalist and pack with purpose! Babies don't need as much as we think, especially newborns. So, channel your inner Marie Kondo and declutter your luggage.
Our tip - Organise you bag with small drawstring bags or packing cubes, that way you can see
exactly what you need and you can even grab it with one hand whilst sipping a latte with the other.
SHOP ARCH BAGS
The Traveling Duo You Never Knew You Needed: Baby Carrier + Arch Bag!
Listen up! When you're gallivanting with a tiny sidekick, a baby carrier isn't just a travel essential; it's your secret weapon for conquering all the parental challenges that come your way.
Need to feed the little one mid-flight? Check. Craving a cuddle when they're feeling restless? You got it. And the best part? With baby up front and your stylish Arch bag on your back, your hands are free to tackle whatever adventures the world throws your way. Who said being a parent can't be hands-free fabulous?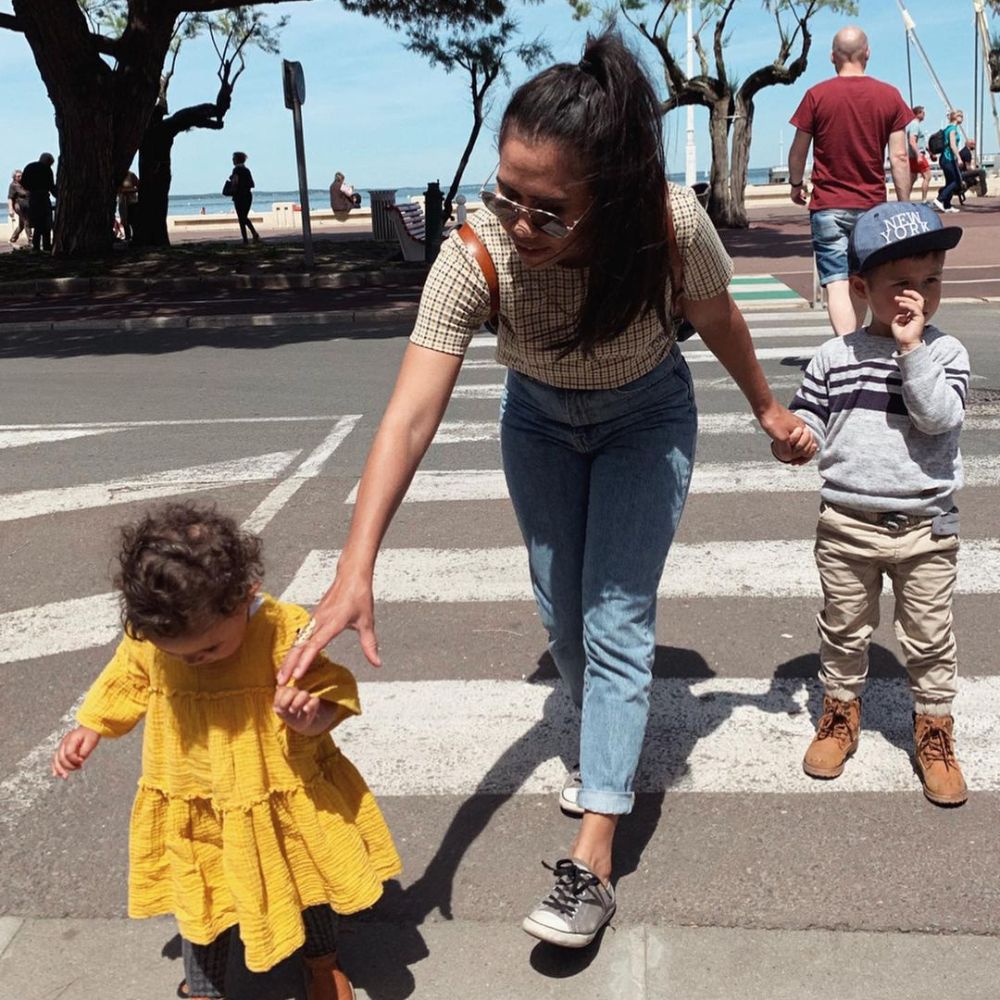 Embrace the Adventure of Baby Travel
Okay, let's keep it real: life with a baby rarely goes according to the script. While it's great to aim for that picture-perfect nap routine from home, the reality check here is that travel often adds a dash of spontaneity to the mix.
So, pack your sense of adventure alongside those nappies, and get ready to improvise like a pro when the situation calls for it. Remember, the most epic tales come from unexpected twists, and traveling with your baby is a journey of its own kind. As they say, "Adventures are the best way to learn!"
BEST TRAVEL NAPPY BAGS & ACCESSORIES